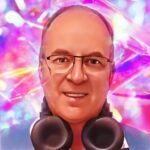 DJ RichyB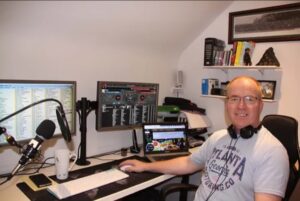 "DJ RichyB" is the host of Richy"s Retro Roadshow … a music show dedicated to playing 70s and 80s chart, disco and soul records. Some we know as classics, and some we may have just forgotten about in the midst of time. One thing's for certain … you'll hear them all on Richy"s Retro Roadshow …… the good, the bad and even the downright ugly.
Richy says … "I came into radio presenting late but have always loved messing around with music."
"Originally from London, I grew up Berkshire where my love of music started at a very young age."
"Like most people growing up in the 60s/70s & 80s, I was surrounded by great music. From the Beatles, Rolling Stones, The Who in the 60s, Glam Rock, Disco, Motown in the 70s through to New Romantic, Electronic of the 80s. As a teenager, I listened mostly to Motown, Soul, Funk and Disco"
"Music has always been a huge passion of mine, and 70/80"s is the music I grew up with. There were some great bands around in those decades, some of which are still performing today."
"I don't believe there is good and bad music … music is art, and like all art there is some we like and some we don't like. Just because we don't like it doesn't make it bad !"
"Music has always been a huge part of my life and having a show where I can play the music I love most is just a perfect little bubble for me to be in."
Now based in Norfolk, UK, the great thing about internet radio is, it doesn"t matter where in the world you are, you get to reach people all over the world from your own studio.