Richy's Retro Roadshow
By Richy B
---
Richy's Retro Roadshow
By Richy B
---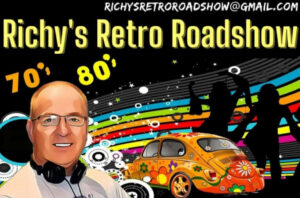 Richy's Retro Roadshow .. is a radio show dedicated to playing 70s and 80s chart, disco and soul records.
Some we know as classics, and some we may have just forgotten about in the midst of time.
One thing's for certain … you'll hear them all on the Retro Roadshow … the good, the bad and the downright ugly.